To:

Millennia Housing Management (MHM) and the Department of Housing and Urban Development (HUD)
Relocate Forest Cove Residents Now!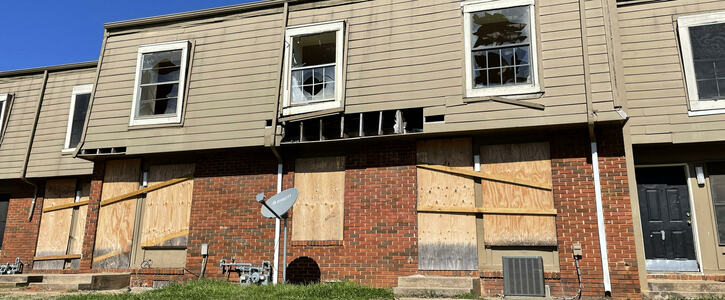 Forest Cove is a 396-unit project-based Section 8 housing complex in Atlanta, GA. For years, it has been allowed to deteriorate and fall into a state of severe disrepair. Millennia Housing Management (Millennia) has been in control of the property since the start of 2018. Residents waited more than three years for Millennia to purchase the property so that it can be rehabilitated. Millennia finally purchased Forest Cove in April 2021, and claimed that residents would begin to be relocated in the late summer or early fall. Fall is here, and there is no sign that residents will begin to be moved anytime soon. This entire process-- the acquisition, and now the relocation-- has been moving at a snail's pace while residents continue to live in uninhabitable units. No one from Millennia or HUD has been able to explain in concrete terms why Millennia keeps failing to meet the deadlines it sets for itself, delaying the renovation and temporary relocation of residents as a result. Forest Cove residents have had enough.
We, the undersigned, stand with Forest Cove tenants and demand:
1) That Millennia present an updated timeline for the renovation of Forest Cove and the relocation of residents.
2) That residents be provided with the security and maintenance services that they need to remain comfortable in their units between now and when they are relocated.
Why is this important?
Residents have had enough. Valaire Wimby has lived in Forest Cove for over 40 years. "There are a lot of rats, we get roaches, we get mold, mildew. My neighbor next door, the wood is all rotten. Piles of trash lay out in the walkway. The buildings are condemned," she says. "I've seen it all, and by the grace of God I'm still here."
Marchella Heard, another Forest Cove Resident, says "Living in Forest Cove has been horrific. My kids can't play outside. The floor is caving in, the walls are coming down, my apartment is falling down around me."
We are submitting this petition to supplement and support the petition that was signed by over 100 Forest Cove residents and delivered to Millennia, HUD, and several elected officials on February 19, 2021. Since then, Millennia has finally closed on the property and has initiated relocation meetings with residents, however residents are still dealing with inadequate maintenance and it is still not clear when they will be moved from the property. The original petition text is below:
TO:
Millennia Housing Management, Ltd. (MHM)
Department of Housing and Urban Development (HUD)
Mayor Keisha Lance-Bottoms
Chief Housing Officer Terri Lee
Fulton County Commissioner Marvin S. Arrington, Jr.
GA State Representative David Dreyer
GA State Senator Nan Orrock
U.S. Representative Nikema Williams
U.S. Senator Raphael Warnock
U.S. Senator Jon Ossoff
We, the undersigned residents of Forest Cove Apartments, have been waiting for our living conditions to improve for years. When MHM took over the property and expressed its plan to renovate it, we were hopeful that we would finally see some positive changes. However, it has been years, and still nothing has changed.
We have been told that before the renovation can begin, MHM must first purchase Forest Cove from its current owner, Global Ministries Foundation (GMF). However, whenever MHM gives us a timeline, the dates shift. We understand that the closing process may be long and complicated, but we are unable to wait any longer for our situation to improve. As this process drags on, residents continue to languish in inhumane conditions.
It is shameful that so many of us have injuries and health problems from our units. Years after MHM took over the management of Forest Cove from GMF, we are still dealing with broken appliances, rats, mold, leaks, and structurally unsound units. No human deserves to live like this.
The top priority of MHM and HUD should be to ensure that all residents are able to live comfortably and safely. We do not believe that MHM or HUD are approaching this situation with the urgency that it requires.
We are demanding:
1. That HUD expedite the pass-through leasing process. We want the process to begin in no more than 60 days.
2. That all residents who would like to return after the renovation receive the right to return at full affordability.
3. That between now and the start of the renovation, residents receive the groundskeeping and maintenance services that we need to remain comfortable while we wait to be relocated.
4. That a security company be hired to keep residents safe between now and the completion of the relocation.
We are asking our city, county, and state officials for your support. Hopefully this process will be able to speed up with your awareness and urging.
Sincerely,
The Tenants of Forest Cove Apartments