To:

Prosperity Capital Partners
Justice for Royal Oaks Tenants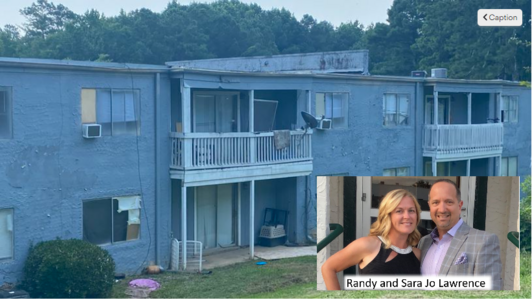 The tenants of Royal Oaks are demanding that Prosperity Capital Partners immediately and at a minimum:
Lower the rent to $750 for two bedroom units and to $800 for three bedroom units
Hire a new management team
Hire a new, fully staffed maintenance team with 24 hour service
Respond to maintenance requests within 24 hours
Mold remediation for every tenant who requests it
Fix air conditioning for every tenant without AC
Allow Department of Watershed access to the property
Fix the floors
Thorough pest control in every building
Allow tenants to meet on the property without retaliation by management
Tenants are also calling on the City of Atlanta to put pressure on PCPRE to bring the property up to code without displacing residents.
Why is this important?
Royal Oaks is located in the Greenbriar neighborhood of Southwest Atlanta and is owned by Prosperity Capital Partners Real Estate (PCPRE) which is based in Florida. The company has about $250 million in assets and owns 18 apartment complexes across parts of Georgia and Florida.
Royal Oaks tenants face major safety hazards and health consequences due to PCPRE's failure to maintain their properties.
Royal Oaks tenants face extremely hazardous conditions as several of the buildings are visibly collapsing or have been hit with severe flooding where water has risen above the front doors on the ground level. One of the buildings has sat inoperable and vacant since 2004. Tenants are now facing rent increases of around $400 before any improvements are made.
Tenants are facing numerous issues including holes in walls and ceilings, black mold, infestations, no outdoor lighting, and black water and other plumbing issues. There is also a lack of fire extinguishers and broken smoke detectors. Residents have reported multiple fires including electrical fires and an absence of hydrants for the Fire Department to properly put out fires.
Tenants deal with an unresponsive management team that does nothing besides take their rent. Despite spending no money on improvements, PCPRE has recently decided to raise rents by hundreds of dollars.